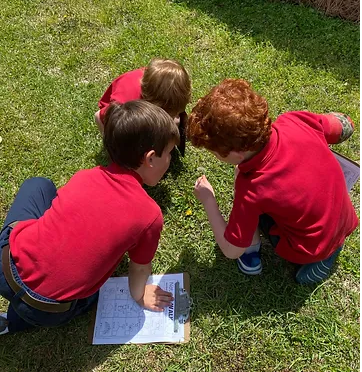 Saint Joseph Catholic School's 4K provides an ideal balance of learning, development and play for our youngest students.
Our 4K combines traditional educational values with current best practices in early childhood education, ensuring your child is growing their social, cognitive, spiritual, emotional, gross and fine motor skills. Each child receives individualized attention, with the majority of classroom activities taking place in small groups and learning centers. This focused approach allows our exceptional 4K educators to best assess the individual needs of your child. While the highest-quality of education is delivered, it's done so with an emphasis on learning through play, be it singing, dancing, painting, hands-on games and show-and-tell. The children are also given time to reenergize with the always-important afternoon nap and quiet time!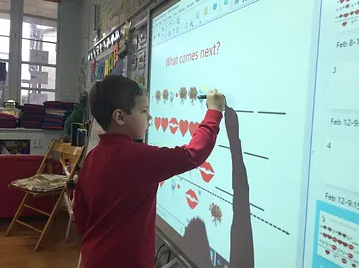 While a strong curriculum is vital to a thriving educational experience, it's only half of the story at Saint Joseph. Our goal is to help your child build a strong character and sense of self, even at the earliest age. We aim to foster a sense of community, and work together to accomplish common goals, especially related to behavior. It's also important for us to provide an open door to parents and siblings. Throughout the year, we invite family and special friends to join us as a "Mystery Reader." It's such fun guessing who will be reading to our class family. Our class mascot, Joseph the Sheep, takes turns going home with families on the weekends, helping to nurture a sense of responsibility in our students as they chronicle their adventures together.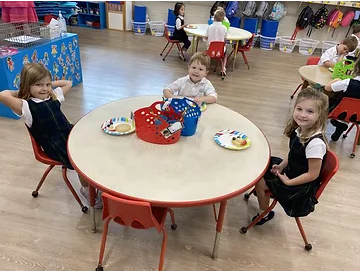 We extend our sense of community beyond the classroom. From collecting Christmas toys for the children at Palmetto Health Children's Hospital to inviting our brave firefighters in to speak to the children, we stress the importance of giving back, being kind, having a servant's heart and being a positive example to others. In support of those efforts, practicing our faith on a daily basis is at the heart and center of everything we do. The children learn traditional prayers and songs, attend Mass every Friday, and have the opportunity to practice their faith at an early age.
At Saint Joseph, 4K provides a strong foundation for the years ahead. The growth the children experience in this year alone is extraordinary and a testament to the wonderful educators at our school.
Would you like to learn more? Schedule a tour today. You may submit your information to us via this simple form or give us a call at 803.254.6736.
A Day in 4K
At SJCS, we believe a superior 4K year is critical to setting children on the path for success in their elementary education. That is why our 4K students experience exceptional academics, faith activities, and enrichment programs consistent with the rest of our student body. Welcome to a day in 4K.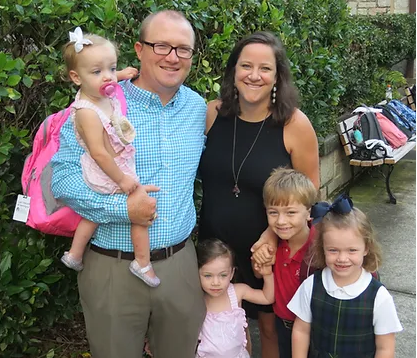 – Brittany Wingo

​
I can NOT say enough about the 4K program and the biggest REGRET we have with Reese and Banks is not sending them in 4K! They both started in 5K- which was also fantastic! The phonics program, the letter focus on both upper and lowercase letters one week at a time and the community—those 3 things fill my confidence in the program as well as affirm my belief in small classes with lots of support.
– Elizabeth Reardon

​
When seeking out a school for our oldest daughter, Harper, Saint Joseph's Catholic School was on the list mainly because it's where we attend church. It was one of several schools we planned to visit, but as soon as we did – we knew it was a family that we wanted to be a part of. Saint Joseph's has created a warm, loving, and safe environment where kids really get excited about learning. This year, Harper has learned and retained so many new things thanks to the creative, hands-on activities that her teachers prepare each week. The decision to entrust Saint Joseph's Catholic School with our children's education is one we do not regret!
– Former Parent (via Trulia)
We are a military family, so we move frequently and don't always know what's in store for us when it comes to schools. Sending our son to St. Joe's was a wonderful experience, and we were prepared to make a lot of sacrifices to afford the tuition. He loved school, became excited about being Catholic, had wonderful friends, and was reading by the end of pre-school. His teacher was pure magic. The school was such a great fit for our family that I broke down in tears in the front office when I had to pull my son out for yet another military move. The whole staff was positive and energetic about learning, and they were personally supportive of us through deployments. The only negative I can come up with is that it ruined us for every other school.
– Megan McCoy

​
I chose St. Joseph's for two reasons. First, I wanted the Catholic faith to be an integral part of Charlie's life. I love her learning the prayers and the patience needed to sit through Mass! Second, I knew the numbers showed Catholic schools to be superior in testing…meaning that I could count on her gaining the knowledge she needed in all of her subjects.